— Flow from order to delivery of products —
The flow from order to product delivery is as follows.
Please refer to page "How to Get High Quality Fresh Fish" and place your order at least 2 business days prior to the desired ship date.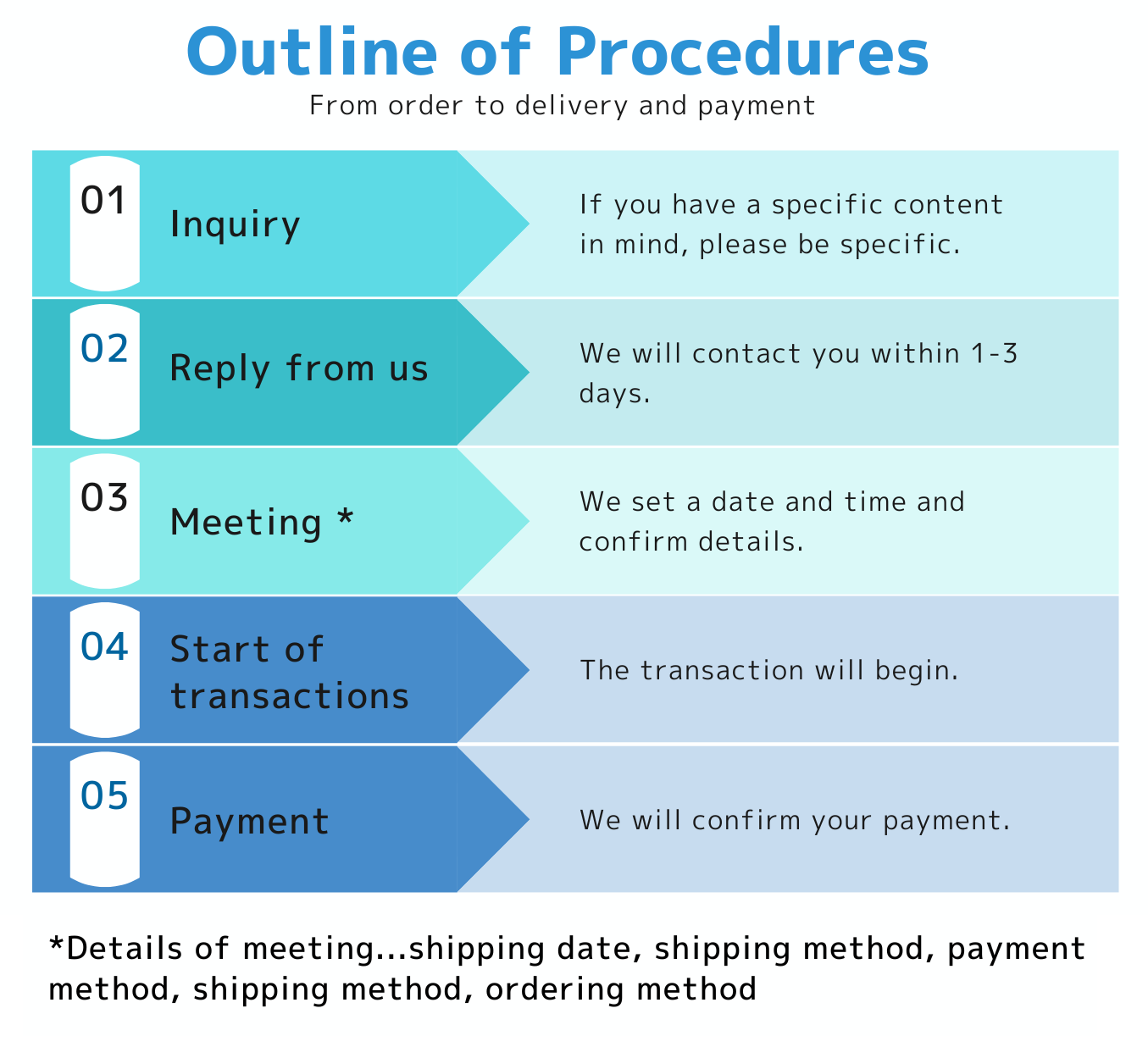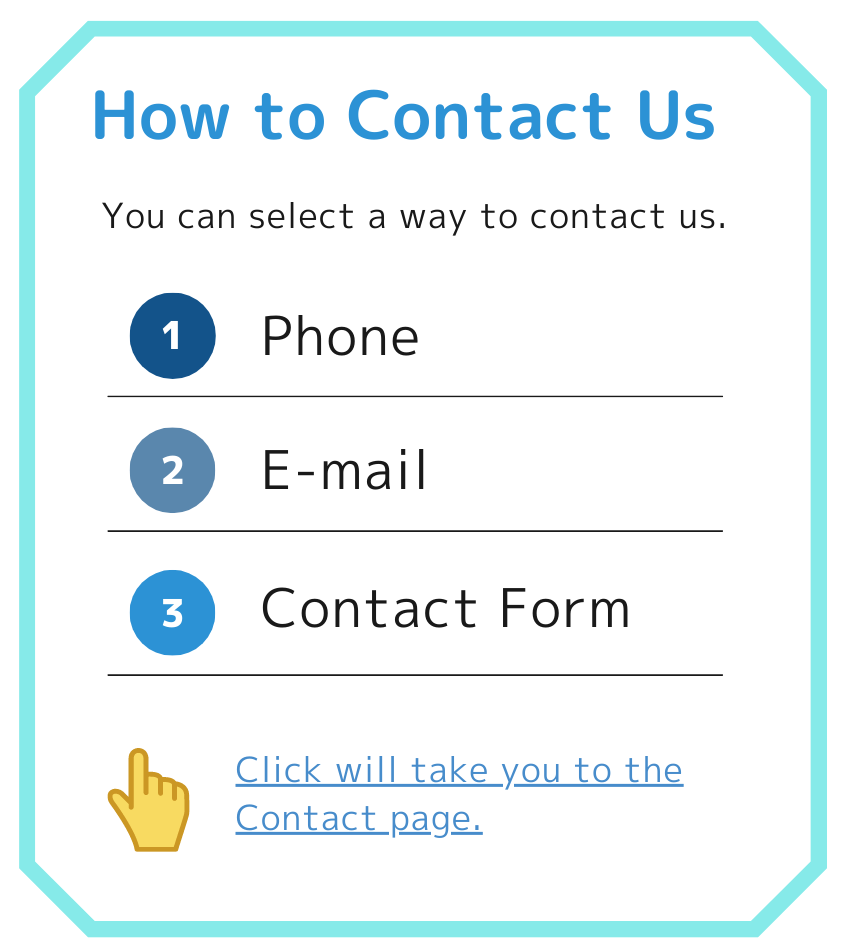 Notes:
We are not responsible after sending.
Please check the contract at the time of signing for details.