— Why is GOT Japan able to purchase premium quality fresh fish? —
GOT Japan delivers premium quality fresh fish from all over Japan to all over the world.
If you would like to purchase fresh fish, we can deliver anywhere in the world.
Fresh fish delivered from GOT Japan is procured in two ways.
The first method is to purchase fresh fish from the central market once it has been transported from each local market to the central market. The second method is to directly purchase fresh fish landed at the local markets.
—Two ways to purchase fresh fish—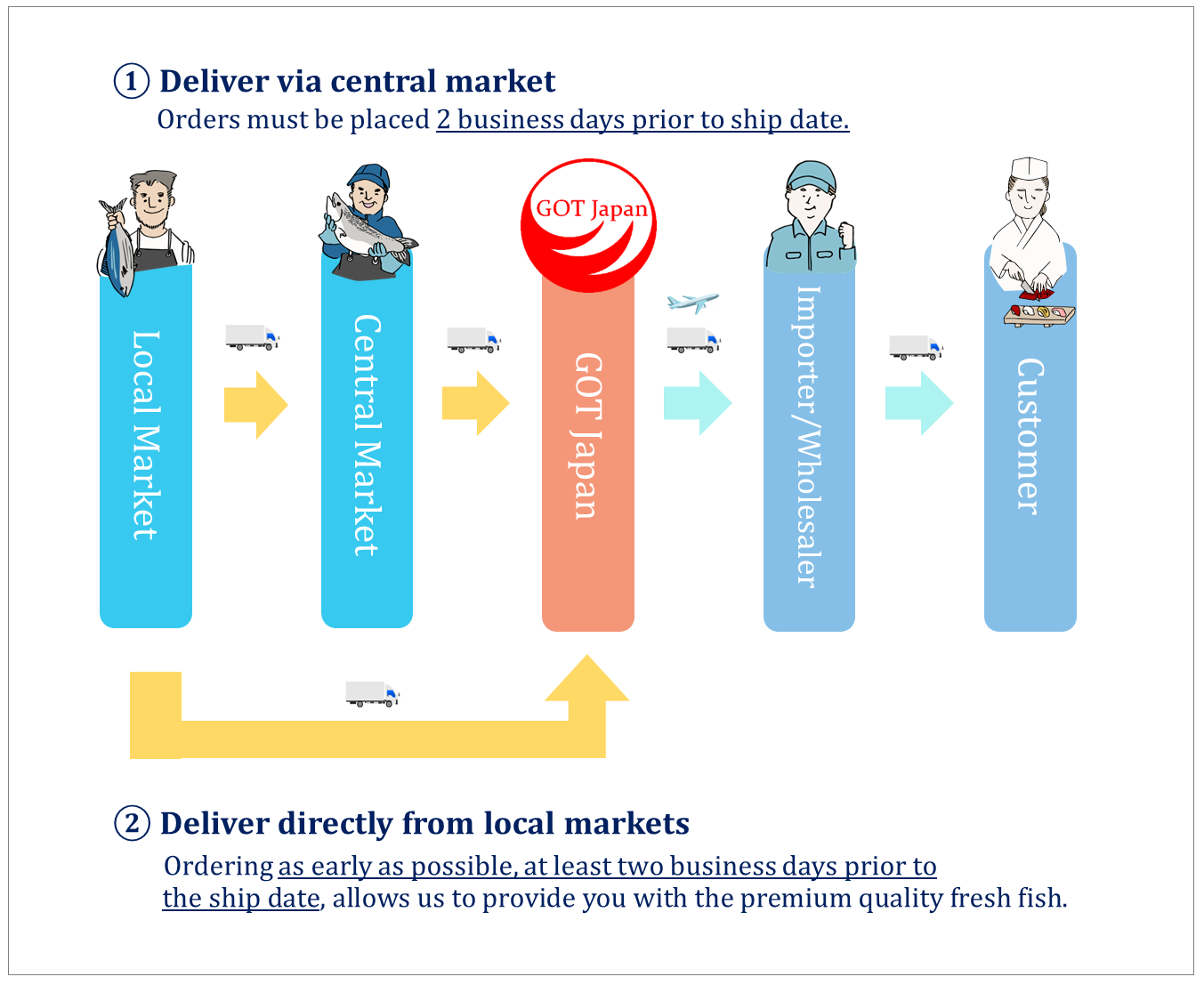 In Japan's current fish distribution system, the best fish are sent preferentially to central market. However, in our system, when the fish is landed in the local market, the local agents select the best fish and ship them around the world.
This system shortens the distribution channel and allows us to deliver the best fish to the United States while preserving its freshness.
Advantages include the following.
-The best fish can be selected at The time of landing
-Freshness can be maintained by shortening The lead time
—"Receiving in Advance" Mechanism —
Regarding ②, the advantages of direct delivery from local markets are as follows.
Although we require advance orders for direct delivery, we are able to purchase fish as they land at the local market, allowing us to get premium quality fresh fish in advance.